Padded Mail Bags
Tough and strong padded mail bags offer maximum protection for your items when in transit. Manufactured from recyclable material.
For more information on padded mail bags, please click here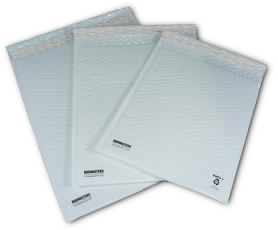 Large Catering Bag
Our large catering bag is the only one of its kind and is ideal for transportation of food, or pizza delivery. The optional five shelf internal wire rack is for stacking and improved shape retention. The rack is designed to prevent crushing of pizza boxes or food in transit.
For more information on the large catering bag, please click here
3-Box Pizza Bag with Rack
Our Heavy Duty pizza transport bag is made from hard wearing Kodra, (1000D Nylon) for maximum durability and heat retention. Wrap around straps and Velcro flap ensure that pizzas are securely delivered to their destination.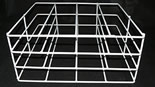 Above: Optional 3-shelf wire rack
For more information on the 3 box pizza bag, please click here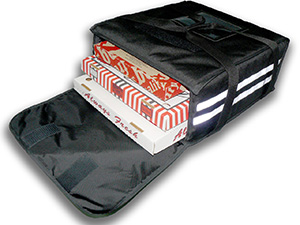 Locked Products
Used by financial institutions across the world for over 70 years, these Locked Products are the ideal product to store and transport coin, currency, cheques and valuable documents. Many businesses including hotels, schools, restaurants, delivery services, government offices and professional firms ... in fact, any operations which handle cash, currency or valuable papers ... choose locked products for their internal cash and document protection.
To view information on the NEW range of locked products please click here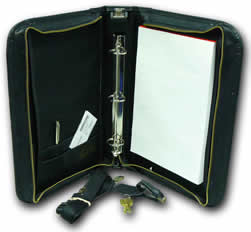 Directors Folio Bag

Locked Satchel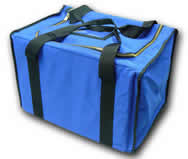 Collapsible Transport Bag